Hello Guys ! Right now I'm at MULTITOYS Qbig BSD City because here, there's something new and fantastic at the same time, I'll do some unboxing Curious, don't you ? Okay, follow me then ! Okay guys, now I'm here at Qbig BSD City at Multitoys, behind me you can see, Wow, what's that ? it seems fun and really cool ! Before that, I'll do some review an Item that is going to be the hottest item this year not only in the Kamen Rider World but in the Toys world too ! I'M SURE OF IT ! because there are so many fans And BIG THANKS to Multitoys and TAMASHII NATIONS for this rare and special chance for Agan Reza (me) So get on with it….
FIRST IN INDONESIA ! JENG-JENG-JENG ~ S.H.Figuarts Shinkocchou Seihou Kamen Rider Black ! This is so cool, this has been discussed a lot by Toy Lovers and Toku Lovers of course… And here finaly Bandai, especially Tamashii Nations has released its product for S.H.Figuarts Shinkocchou Seihou Kamen Rider Black ! This is the visual of the box… typical Shinkocchou Seihou there was an appearance of Kamen Rider Black in front of the box this is the figure photo, not from the film So elegant, it's like handphone box in the side of the box you can see 'MASKED RIDER BLACK' words and of course, there's logos from Bandai and Tamashii Nations there's some hologram's too Behind the box…
You can see some pose from Kamen Rider Black There's some pose where he's on foot and there are sightings his Battle Hopper behind him. And there's a Rider Kick pose too… And some stance when he'll do a Rider Punch… For your info, this figure just released in 2021 Bandai already released this Kamen Rider Black SHF three times 2009, 2013 and now with newest technology they have, they made Kamen Rider Black more coolest This is the box comparison between the newest and the 2013 one. This is it. The box like an old shf, and the newest one like a phone box. If you want to look the figure comparison closely, you must watch this review video till the end.
I will show you the comparison, side by side. We'll see the comparison, how significant between this two figures. Now we'll open this Shinkocchou Seihou Kamen Rider Black I'm very excited right now. Still sealed right ? I'm the first, officially, will open the box I should be happy, right ? Why I'm crying ? *TOUCHED* It contained with some listed parts inside the box. This is the visual of the figure, as you can see, he's still sleeping. I'm not wake him yet. Kamen Rider Black is very popular, mostly people call him legend in Kamen Rider world. Especially in Indonesia, because the tv series once aired in the TV around 90's. And Indonesian people call him 'KSATRIA BAJA HITAM' The original airing for Kamen Rider Black was on 1987. so fragrant… THIS IS SO COOL ! :') My childhood…
You can see some plastic around his body, mostly for new item. This is the KR BLack SHF, and inside it seems like there's another parts, you can open it again Because there you'll found some parts for his hands. This is the hands parts. So complete. There's a relax hand… some hands before pounce too… I cannot wait to pose it and also apart from the hand parts, you'll get some spare horn. Maybe the horn is too fragile ? The details are amazing, the body proportion are amazing too So, we'll try compare with the old shf as I mentioned before, the old KR black back in 2013. So, this is the comparison. The left one was released in 2013. And the right one is the newest released this year 2021. The Shinkocho Seihou version. You can see with your own eyes right ? The comparison, the differences. especially in terms of proportion The right one looked more stocky, like a human, the left one maybe looked more thin.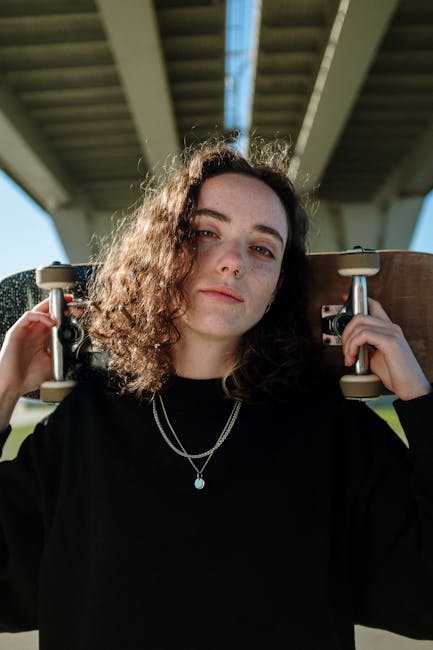 I'm not saying the left one ugly but Tamashii Nation receive so many feedbacks from a bunch of toylovers. And they repaired it with the newest technology, and the the shinkocho seihou KR black is born. This is so amazing right ? Now we'll look some details in this SHF This is the details for Shinkocho Seiho Kamen Rider Black This is so cool, as you can see with your own eyes First, its superiority in proportion So this is a simple form of kamen rider, this is cool.
As you can see there are some parts with doff and glossy colors. First, you can see on its helmet. But on the chest armor and waist it has a doff colors. Like some leathers. The shoulder pad is glossy too. For more realistic details, they added some folds on his suit too. You can see on his thigh. There's a KR Black logo too on his chest. The eyes is details too, hexagonal pattern like an insect. The mouth colors is silver metallic but you can see some shading on it. The belt is accurate too, like in his movie. And there's a surprise too. You will see some astonishing details. That you haven't seen before. You can see in the armpit area, it covered with some rubber or suit. In this area too. You'll not see the joint in this area because it's covered by some rubber suit. So cool man. On his ankle there's a rubber too. And the one which made me amazed is the belt strap.
On his neck there's some wrinkles too. Crazy, right ? This is the comparison between the old one. On his pants, the old one is a plastic but the newest one made from some leather and rubber. So there are some parts that have been replaced with elastic rubber and leather. As examples you can see the ball joint on his armpit in the old one. But the Shinkocho Seihou version is like this. The belt on the newest one is more arise. The right one is more flat than the newest one. And some details more shown in the newest one. Like the small button and red clear part on the centre of the belt. The mouth is so different too. Below the armpit you can see some lock for his Armor. Kamen Rider usually use some suit actor. Feels like he wear his armor. The helmet too. Now, for some articulation. The head is 360 degree. beware with the horn, although you get some too in the box. The stomach. 360 degree too. There's a wrinkles on his pants when I do some pose on his thigh. Relax and enjoy when I do some pose for this SHF Shinkocho Seihou KR Black.
So that's it guys, some review for S.H.Figuarts Shinkocho Seihou Kamen Rider Black What do you think after watch this review ? I was really amazed and felt amazing You can do some late pre order on Multitoys. After this review, I'll invite you to see the showcase behind me..