Many of you like my Kamen Rider reaction to the trailer for "Sabre" But you can't fully react to the episode So I think I will review by talking about this episode I did a very similar thing in 2018 two years ago When talking about Zi-O, I think I did 3 episodes By the way, this is a lot of work It will also be a lot of work All my information is written down Have a lot of information I try to dig deeper into many characters After I checked everything and watched the episode again Compared to the first time I watched it, it definitely helps me understand it better I'm seeing it for the first time, is it like? Ok.
I did find a lot of similarities between many other series. There are many similarities, I'm sure you can also say I have seen characters, this series has many character backgrounds When I first watched it, I didn't know much about the character. So I dig deep for you I'm sure that many of you may not understand a lot of background or certain meanings. So talk about the cast. I just really want to talk about the cast of the first episode, because this series has a lot of characters. There are also characters in the second episode, we will see in the next episode I just really want to talk about the protagonist As you know, we have a major role So our first one is Shuichiro Naito as Touma Kamiyama If I can recommend a show or movie, he has been there I did read his resume to see if there are any shows or movies he has been there So I chose one of the movies he has been to, and I totally recommend it Kissed me in the midnight stroke (2019) A guy from GENERATIONS named Ryota Katayose also plays the leading role in this movie.
That's great, I like it. This is the movie of 2019. If you have not checked out, then you must check out. Touma is the novelist and bookstore owner of the Magic Mountain Bookstore This guy's own bookstore is so cool! So we also saw another one called Rintaro Shindo, but we haven't heard much about him in this episode. Played by Takaya Yamaguchi After watching this episode, I fell in love with his performance He is really good We also have Asuka Kagawa Tsu as Misudo Hope i am right But she is Touma's editor. Most of the time, people who write novels or even draw comics will always have an editor to check the work to ensure the quality of publication. Some of you don't even know what a "manuscript" is. This is what people use to write what is going to be written in a book.
Many manuscripts vary from country to country Basically reminds me of the fruit basket Then, we have a real main villain. We have other villains, but But our main monster Which is Golen Megiddo (Golen Megiddo) There are many similarities in this character, especially our villain. But later I will introduce our villain in more depth Basically he was created from Gansekiou Golem Alter Ride Book We see books used by both villains and heroes (Of course, there is our narrator Tassel, but we often see him at the beginning and end of the episode, so please let me know if you want me to really talk about his role, especially the person who plays him.) In the next few episodes, we will see more Kamen Riders You know our narrator is tassel He said this "Bonnie Lecture" (I strive to do my best, just like Tassel.) "my friend!" My name is tassel My name is japanese Boku is (name) So his name is Boku Wa Tassel (my name is Tassel) You can say Boku wa Queen "It's a bit sudden, but the book is very new, isn't it?!" of course "Absolutely everything can be found in books, such as unknown knowledge or experience." "long, long ago" Oh, do I know the beginning of the series? "The world we live in was created by an extraordinary book." As the series progresses, we will indeed find more information about it "That book is the source of myths, stories, biology, science and technology, etc.
It also contains the entire history of mankind." Yes there is history "The swordsman selected by the Holy Sword (Holy Sword) has always kept the peace by protecting that book." "But one day, some bad guys who wanted to snatch it appeared, and the book was taken apart!" Fragmentation is breaking, dispersion is spreading "The fighting between the two sides has been going on for countless years…
They are still fighting to this day." This means that all this has not stopped, and has been going on for several years without end. But should we start Let me make sure that I have prepared the other half of the roles, because I know I need them. When I was a child (Touma) was caught by the swords of Logos and Megiddo. We know that the logo sword is one and Megiddo is another Megiddo-villain, logo-hero But a girl fell to the ground We don't know her girl or her name very well But I did find her name, her name is Luna He did manage to save her, but it was not enough But then a mysterious person fell from the sky He is called the former Kamen Rider Sabre He is also a member of the logo Kamen Rider Sabre, (Holy Blade) is also known as the last flame swordsman.
After saving Touma, he passed "Brave Dragon Wonder". We saw that what he used to transform later in the episode was the same thing I'll talk about some more questions about characters, because I'm sure that many people may be confused with the logo Because we don't know much about them So I did research for you The former swordsman was called the Swordsman of Sendai's Wild The logo sword is Sodo obu Rogosu The Sword of Logo is a mysterious organization composed of a mysterious group of knights who are sworn in to protect ancient books and maintain world peace. If you are still at war, I don't think it's still peaceful Each member is a swordsman of an element The former Kamen Rider Sabre and Fighting Horse both have fire elements Later we did discover that there was another factor The founder of the logo is Sofia, we did see it in the trailer of the next episode I would say she is the leader because she is the founder of Logos We did find that Rintaro Shindo is also a member of Logos He has water swordsman That's why he is blue It is called "Swordsman of Water" in Japanese Also known as Kamen Rider Blade We will find another member later, and more members.
But I believe he might become the next Kamen Rider we see Kamen Rider Espada His element is thunder Each of them has a specific element Fire, water, earth, air, etc. So after we meet the Kamen Rider Sabre in front of us Who gave this book to Tuma We saw Touma waking up from his dream He wants to know why the book is still in his hands. He wanted to know: "Man, this is another dream." "Why should I do this? I think I forgot something important…things I had to do." We enter the meeting Megiddo The first person we met was Calibur (Kamen Rider Calibur) You may want to know who Calibur is, so I am here to provide you with information This is the character that shocked me the most Kamen Rider Calibur is actually a previous member of the logo That's crazy to say His best friend is Da Shangliang However, he defected to Megiddo and tried to take the "Ancient Book" himself.
We don't really know about Ogami Ryo, I only know that he is Kamen Rider Buster Also known as the Land Swordsman. He is also a member of the logo I don't know when I can really understand him Calibur said to Storious, "Allow me to open the first page. We return to Touma and meet another protagonist Mei Sudo The book Touma reads to children is called "Ali Baba and Forty Thieves." She started telling Touma that her novel needed a manuscript for next month When to complete the manuscript or page there is always a deadline He closed the store and told May: "There is another promise I must keep first." Then when they started to leave, we met the next main character Lin Taro Basically he is a Kamen Rider swordsman of water.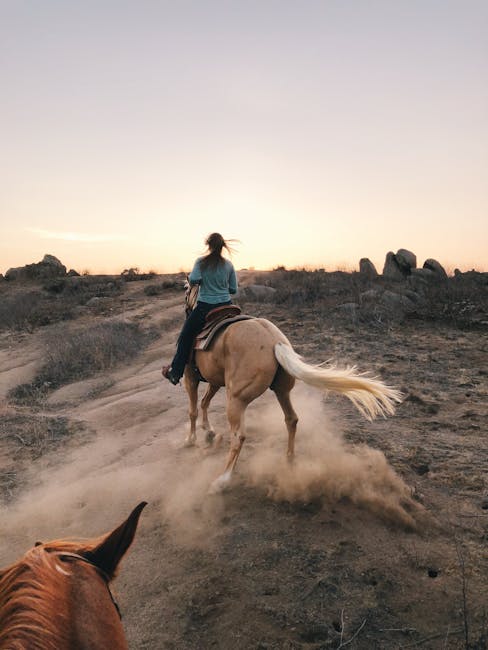 His book is "War of the Lions" This will make sense for the ending We met another one of our villains, called Legiel (Rejieru) Legend is just what it means Then we met our monster, for this episode of Golem Megiddo He comes from a book we have read before, this is the book he is associated with Legeiel Every villain actually has a professional assistant However, Légeryère is closely related to legendary creatures. Therefore, I guess that this book about Légeryère will be made out of his expertise. That's why the monster that appeared with one hand After all these things happened, we met Ryota, he is this cute kid Today is his birthday I think his parents were going to tell Touma to choose Ryota's book for his birthday Ryota's parents do own a crepe shop, so they may not have much time to go out and buy one for him So Touma picked a book for Ryota This makes sense, but since Touma is a novelist and owns a bookstore, he may have more knowledge on such things The book he chose is "Sans Famille" by Hector Malot Then Megiddo creates an Alter Book We do see the book with the hand underneath This is why this book appeared because they wrote new chapters or stories I'm not sure about this because there is not much information on this.
I am confused about this part, but this is at least the best I can think of After a sudden separation from his family, Touma told Ryota to stay calm and not cry He went to find Mei, she was watching her take pictures on her phone in a daze. Then we saw the explosion, we saw the golem Really happy to see you again It's the third time We also saw what Golem was holding, which looked like a white paper, but later turned into a more gray and black mix After a few hands Before continuing to tell the story, we did see this part It said: "Brave Dragon-Appears when I open the pages of this book.
The name of the swordsman with a divine destiny is…" After something very similar happened in Touma's dream So now we have caught up with where Touma and Golem are now Touma saw Golem and told him "Stop and bring everyone and this city back to our world!" But Corlem Golem would not do it because he didn't want to do it The golem told Touma: "It will appear in the world we imagined." You know they are fighting, Touma tried to remove the book from the golem Then he was crushed Only half thrown, he has been crushed That's fast That was when we saw Lin Taro come out of the book After walking out of the book, he saw the power in Touma's hands You are just crushed, now you suddenly have strength And realized that this book is in Touma's hands The book in Touma's hands is called the "Fantasy Journey" book Then a dragon appeared Reveal the sword You do see the similarities from the beginning to now Touma told Golem: "I don't think the ending of this story is up to me." Then he changed.
By the way, a cool transformation. Rekki Volume 1 Conversion Then we saw the brave dragon again "Brave dragon-there used to be a mythical creature that could wipe out everything." A few jumps Golem opened his book Alter Rider, leading them from the desert to the sword, and then back to the world before His golem after Touma. Suddenly cause the golem to grow bigger It was shocking. Do you know what reminds me of Super Sendai What happened here? I thought this was Kamen Rider? I think it's a super team now? Then Touma said, "This is not right!" Yes, it's really wrong. Touma said to Golem, "Like I said…I decide the ending of this story!" Touma uses Reading Finish-Slash Volume 1-Flaming Cross Slash Destroy the Golem Storious said this (wow, the whole Storious makes you very quiet!) He said, "Another book is about to be completed." Are you sure it is almost finished? It looks like only one page has been written Kaliber said: "It seems that the lost flame sword has reappeared…
Other swordsmen will definitely take action now." Yes, I think… Episode 2! We saw May get her manuscript, but we also realized that the photo she took earlier is missing! Suddenly, we saw Lin Taro Find Touma in his bookstore Let Touma hand over the driver and sword Hmm… do you know your ride? … Usually ride a lion into a bookstore… But that smile! Then Touma shouted: "Who are you?!" Oh, don't worry Touma is Rintaro Don't worry that he is just Lin Taro Just walked into the lion Finally we have a narrative I thought I would understand the villain more deeply Another character we encountered was The story played by Robin Guya His name is famous for stories, which makes his name Storious His specialty is "Stories and Fairy Tales".
Legeiel (Rejieru) played by Kairu Takano This is a legend and it is meaningful to his name His specialty is the legendary creature I mentioned earlier Then we have Zoous (Zousu) playing, but Saikawa Koji The name is also called Zoo Zoous-Zoo Is your name His specialty is ordinary animals There are animals in the zoo There are more of these characters, why can we see more monsters related to them But this is the last thing Tassel said "Part of the city suddenly disappeared and was transferred to another world.
"That must be an accident" "However, the Touma involved in the incident has changed and the city has returned to normal." "This is what they call fate." are you sure! "But I want to know who the young man is riding the lion?" It's Lin Taro Don't worry that he is just riding a lion I think that's normal. But this is currently the full recap of episode 1. I think we will learn more about the logo in the next episode But I did give you more information about the logo Because we don't know much about the logo and Megiddo in the first scenario We did hear a lot about Megiddo, but not the logo So I think I will dig a little for you Really talk about the characters and similarities in the book Or just give you some information for people who might be confused For me this is a long writing process I was crazy but it helped me understand it better I spent about 3 or 2 hours to actually work I hope you guys look back at episode 1 like I did.
It is great to see that episode 2 will continue. That ending… Does anyone realize how similar it is to the Super Squad ending?.