ZI-O Is the main protagonist from Kamen Rider ZI-O series ZI-O itself is the 20th series of Kamen Rider and the last from "Heisei" era This figure is a product from Tamashi Nations from S.H.F line with direct license from Bandai Ok, frist of all, my name is Audi Satryo and welcome to the channel of Pinter Parkir This is the base from kamen Rider ZI-O from the frirst impression, its physicality is adopting a wristwatch design as you can see from the overall design Because the main concept from this series is "time" Okay let's discuss the figure it has 14 cm in heights up to its horn and in the marketplace, this figure set its PO price around Rp.580.000 Okaay! This is the accessories attained from this figure There are 5 palms a couple of relaxed hand a couple of signature hand and this hand looks similar with the signature hand…
But slightly relaxed purposely to grip the ridewatch or spinning pose besides ZI-O's crown And! we also get! Hopes and dreams! Because ZI-O's sword and gun are released separately with his motorbike in July with only above 1 million Rupiah in price Wonderful Bandai! Please This is not the first time… it was also happened on SHF Kamen Rider Amazons, later I will also review it on later episode Okay, let's discuss the details as usual from the top part, the head. Overall design of the head looks like an analog wristwatch, as you can see it has… horns it looks like clock's hands, you see… yup, it is a clock's hands, displaying 10:10 On the wristwatch you called it minute hand and this one called hour hand, the longer one and sooo…
Maybe I mixed them up… hehe sorry, sorry… it has bezel, it has… a marker Oh my… Now I'm reviewing a wristwatch… daymn There's a logo in its forehead It's Japanese Katakana… reads Kamen it's a small detail… have a look here… crazy… It's a small detail, but crazily detailed Also here's in the visor part… this… read as "Raida" it's Japanese or "Rider". With trademark details of Kamen Rider's visor, covered with dots Look at that It's so detailed! Wow damn… same with the side part in wristwatch…again, wristwatch… this is called crown To set the time on the watch, that spinny thing…
So that's why its main pose is sort of like holding the crown… …THis Kamen Rider ZI-O Also in the back of the head there's… well, on a wristwatch this is "Bracelet" This steel the design is so similar with wristwatch iiihh… the chrome paint is so fitted… the chrome… it's epic! Solid! Now we are moving to the body part the bracelet design lead through the bottom part down to the lower abs there's also the divider for the movement and.. to the backside the bracelet keep up to the backside This, in a wristwatch, this huge thing… it's called "Buckle" The buckle is set for the back this is cool… there's also a logo Ee.. this ZI-O armour design is pretty simple but still looks cool and elegant, in my opinion this… I like it… there's a bulge in its back like this like a back muscle, this is cool! Also in the front chest… looks so manly okay… quite simple… still simple… elegant nice, then for the abs… just the bracelet Plain black through the back it's so plain…
Only bracelet.. that's it then to the… Ziku Driver… wooow… Insaneee…. or so called the transform device, it's so detailed as you can see idiiihh… solid it was sculpted to the smallest part, insane! This Tamashi is so… Well yeah, I'm a fan of SHF Tamashi especially… I like the SHF line I like its ride watch it's sculpted til the smallest part, look at that So now we know, where are the rest of the accessories budget… …went to this figure, hahaha Heehh… I couldn't imagine… to print small items like this so their printer device is crazy see, the Ziku Driver could be rotated it's the main gimmick from this Ziku Driver like in its show waw…
Nice! thenn… in the belt part the belt… The lines are standard This shoulder pad has logo and another crown There's so many logos around, I see… This is plain with stripes accents in this part, the hand, there's a storage for keeping the ridewatch it has 4 watches daymn… it wants to compete against Saiih Halilintar (One of Indonesian YouTuber) So messed up Solid Look at the buckle's details this small part were sculpted I'll lift it up a bit great! oh… this palm… this is the one that I like the most the one with finger armor gives more emphasize on the Kamen Rider's gesture… see… I like it… this kind of design wiii…. the hand will be more visible while doing poses then move to the leg part Quite plain… pretty straightforward…. only a pink joint….
From the waist thare are some stripes accents… up to the back yaaa… quite plain… up to the leg the pink ornament The calf, again… another crown… watch crown… another logo it reached here another slight pink on the right and left foot that's it, plain there's umm… ankle separator, okay this was made with enough detail and the shoes only just black with purple on the tip, plek! that's it However, Look at this broo… See…. Fak… the sole was sculpted It's another Japanese writing… it's read as "Kikku" or "Kick" It's Japanese, so if it wants to release the Rider Kick it will be lit up… well that's how it is on the show but… We'll see later this… wow… so cool Another logo down below ee… the Ridewatch on the hand it's detachable Woooww… all of them all of them could be detached, and all of them… this one also… culd be mixed and matched…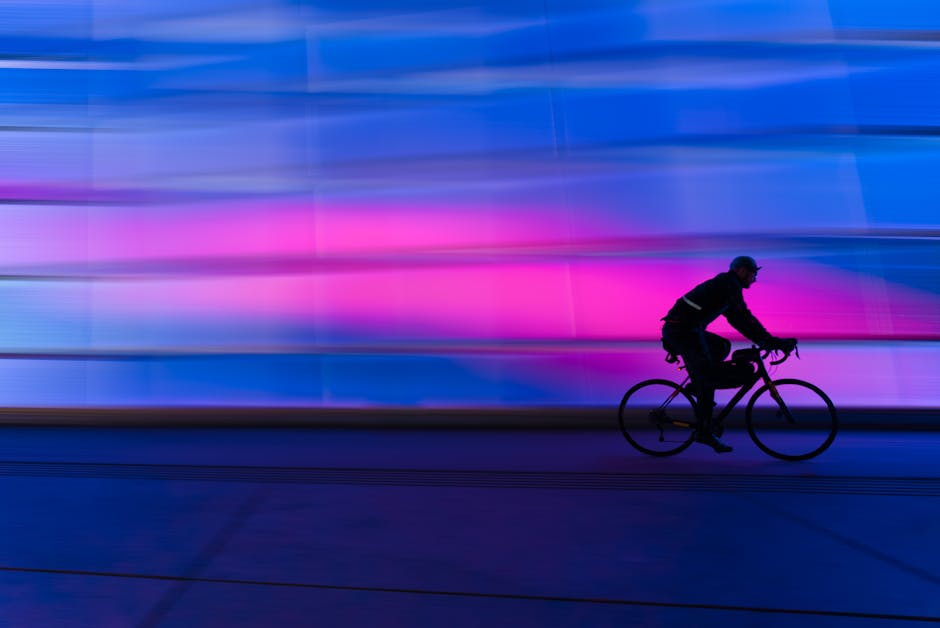 We just need to pay attention on the connection The connection is fitted… match the line done I think the Ridewatch was build Okay so… this all could be detached Good job Bandai! Tamashii SHF Okay! now lets move to the most essential part of action figure, which is the joint or articulation, from the top as usual head spinning 360 degree Yess… Just be careful, the neck it stuck sometimes Ee… let's turn its head to the side Be careful it's slightly stuck with on collar part So if it turn sideways, it will lift up To the right and left Like that for the look up and down portion we get around 30 degree Also for the look up, again, is restrained by the collar so yeah…
Could only attain this much Then this… double ball joint for the neck and head Tuwiwuwiwuwiw Then for the hand part, there's the shoulder For sideways rotation we get 90 degrees without any problem Thanks to this shoulder pad which can be slide outward and the shoulder joint could also be pulled outward to widen the movement radius If it's returned formerly like this we could just press it down it's in That "Klek" sound… well, it couldn't be heard clearly Solid, then… the elbows… Double joint We get this maximum movement an then there's also the spinning joint set…. set… set… this is 360 degree and the palm joint It'sss… ball joint This is ball joint 360 free ball joint Okaaayy… next we go to the body If it turns forward It's full, we got this much Around 360 degrees But sadly, the back side becomes visible there's hollow part here, a little gap So it lacks of some additional material But yeah….
It's not a big deal because it's on the back if we… move it forward Hup! Uaahh… it's a solid body extension You can't see the gap We get this much, around 30 degrees too The additional torso section is covered by the inside part of the body Then to the right side 36 degrees to the left eee… 360 degrees, sorry except the top part It's restrained up to this way The top part stuck here right and left Then…. if it moves sideways… wow pretty good extension the gap is almost unseen This too Okaayy… To the leg part ee… to the front is 3 hund… eee.. 90 degrees We get this much, however…
It must be spread to the side Because actually, it's restrained by this I guess… eee… the bracelet So if only forward… "Tek" You couldn't… only get this much Well, however, if we spread the leg a little bit "Sret" yup we reach 90 degrees This much for sideways, we reach… Eeehhh… couldn't reach 90 degrees because Eeee… the thigh mold… it hits this "pek" on rearward we could reach this much… not bad 30 degrees And the knee Woah this much I guess it reaches 120 degrees Okaay… For ankle we get… around 90 ee… 360 degrees Upwards and downwards we get this much And there's also sideways "set" I guess… if we rotate it inward we could reach more… rather than outward See, just a little, inwards rotation is more decent Like real human foot okaay… then we have this Joint, the toe for tiptoe pose Okaay, that's it Overall, I think this is a pretty detailed figure Eee… as usual, Tamashii in SHF line is really serious working on the details on the product but unfortunately this figure isn't equipped with mandatory accessories, as I could say.
Especially for Kamen Rider which supposed to owned it on the first place And how could this happen? As I said on the accessory segment, Perhaps the previous sales was a success then they tried to repeat it in this ZI-O series but… yeaahh… if the motorbike is released, with the gun, of course… Yeeeaaa… I'll buy it… yeah well yeeahh… it means Bandai is succeeded… yeah I'll still buy it hihihihi… I'll still buy itttt khakkhaakk…. I will buy it, I will buyyyyyyyykkhhhkhhkhhuuukh….
Bandai pleasssshhhee……… Oh yeah, Pinter Parkir also has an Instagram I put it in the description Eee… sometimes I like to post something different from the YouTube… the content I mean Ee… later you could check it by yourself in the instagram Oookkay before I close this video there are a little showcase video by me for this action figure, as usual Thank you for spending your time in Pinter Parkir video I'm Audi Satryo and this is Pinter Parkir channel Oops! there are hidden feature in SHF in this ZI-O eee… I left it out sorry Not many people know it, I guess? in the middle of Ziku driver there's this small green thing press it twice see, let's try and just wait This is SHF!