hello, see me again, on this channel. popotato … !! "Have a nice day", all riders. Just borrow the words from the late Benyamin Sueb and what the late casino said when on Radio Prambors at that time this morning, yes, this morning so I said "good day terran" because I don't know all riders when watching the video. It's morning, at night or maybe even at noon it is still in the atmosphere of the fasting month also today is a sunny Sunday when I recorded this video for the opportunity this time I will do unboxing converge kamen rider volume 9, yes volume 9. This volume was released on March 27, March 27 2018, almost 4 years ago, all riders, friends, but I'm still lucky to be able to get this in intact condition.
This is still in a sealed condition. yesterday I opened it just to make sure the contents were complete or not to say I am very lucky that the items released 4 years ago still have some that sell them in complete and sealed condition please just ignore if there is a back sound in the form of a chicken sound or a passing motor sound please understand, I can't make a (nicer) studio to record video yet. So the conditions are still like this in volume 9 is more like it is devoted to the Kamen Rider series W / Double line up consists of 5 types of kamen rider in, Kamen rider Double extreme cyclone x Joker and there is also a secret version, namely kamn rider, double extreme cyclone accel, kamen rider.
Skull, Skaruk? Skull? or School? how do you read it? for the clear-headed one is the drag version, then the one wearing the hat is the regular version of all riders, even though looking for that version is very difficult, then there is the kamen rider kR eternal blue flame, the hand part is blue, is the regular version of dri kamen rider eternal then the secret version is the red hand then there is the cross Z dragon . The last one KAmen rider wizard let's open it is still sealed and makes me feel lucky talking about volume 9, the volume with the most secret version is number 2, namely by the number 3 secret numbers number 1 is volume 6 with the number of secret versions is 4 even though in the latest volumes now, mostly … sometimes the secret version is only 1, sometimes there are 2 on volume 18 then on volume 18 then there is 1, then volume 19 there are 2 in volume 19, the secret is only ..
KR Cross Z build, Rabbit X dragon. the yellow gold and silver let's start with the numbers starting from here. number 47 number 47 is kamen rider kamen rider Cyclone Joker Extreme .. !! In total there are 3, 1 is the secret version and 1 is the regular version (plus 1 more regular). There is a possibility like yesterday, when I said unboxing .. Yesterday's cross Z build contained 3, and you could say. there are still a lot of items in the online market, if you want to buy in the online market, the price is in the range of IDR 80K – IDR 100K while this one can be considered to be rare, so if you still find it at the price of 80.85 or 90.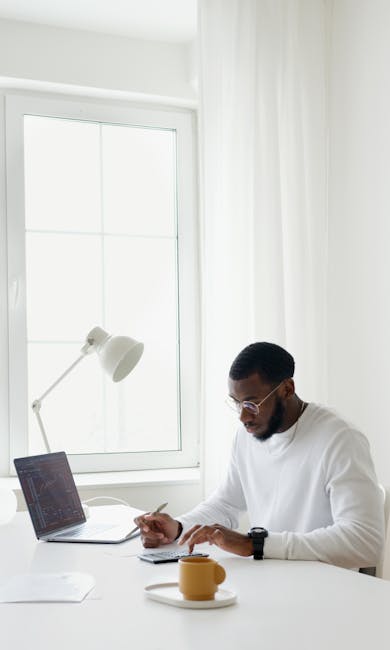 That's very good then the number 48 Kamen rider skull The sound from gaia memory is a bit confusing (or am I confused?) "Skaru" (Japanese version pronunciation) Tomorrow I try to find the sound effect which is 1 wearing a hat, then the secret version is the clear one with a clear head, I already have it, don't wear a hat, and the head is clear , of course someone has to wear a hat on one of them, then this one number 49 number 49 is the enemy's kamen rider eternal in the movi version Kamen Rider Double uses the T2 generation (gaia memory) this is the blue one flame ,, eh blue flare if I 'm not mistaken he is still a good person the only one is the secret version with red tanagn and without a cloak next , the number 50 Cross Z dragonya is 2, but it's pretty good, from the Kamen Rider Build line , the 2nd rider from the Kamen Rider build series with lots of variants that have been released by Bandai (outside of PBandai yes) a total of 14 variants have been released.
From this series from the kamen rider build series, I have disassembled 2 of these items on the online market, on average, still for 150 thousand rupiah, even more. really creepy right? then the last one is kamen rider wizard, seems to be from the heisei era, i just had this one for the main rider just had this, the wizard (forgot to have mine too) as I remember from the kamen rider wizard series, this one came out recently, this one, kamen rider wizard The flame style form is flame style, if the wizard is the name for other forms such as hurricane, water and land because nothing has been released from the P Bandai version yet, so I should have just come out 1, I feel very lucky because for The main riders sell themselves already ….
Wow (expensive) in the online market it is still around IDR100k-IDR150k. so it's still creepy next I will open it one by one, we review it and we talk while we talk a little about the story, and the trivial here we can also see the old packaging box , and the new one. the new one is slimmer. but more .. thicker, oh no but the same, it's just longer, while the old one is shorter because the size for the small box itself is different , the new one is thicker, this side is thicker, maybe because the size of the figure rider is bigger or maybe that's why if this one is different, the stand base is the black one (new version) not the clear one anymore (old version) oh yes, if all riders are wondering why I bought a converge at random apart from looking for a cheap price I am also more prioritizing looking for a complete set for several series I have to search one by one , it's also quite difficult too, because if I look for broken pieces it will cost more than I buy a set directly myself if I have excess items I will sell online as well as to my online shop at Tokopedia, I will include the link below, if not me include in the video can be checked in the description so if my friend rider all beminat, barngkali can be checked to store saya..hahahahaha I think enough so first for a video unboxing and discussion converge Kamen Rider volume 9 shall we unboxing one by one and we review and, perhaps This video will be released during Eid Al- Fitr or maybe afterwards just enjoy it, friends, all Covid-19 is still eyeing us all, don't forget to take care of yourself, take care of your health.
don't forget to wear a mask to protect your family, protect our friends. greeting toys, henshin greetings .. !! ciao .. .