Welcome back to TokuVN Media Team toys review channel! In previous video, we talked about the history of Heisei Kamen Rider! As well as they RideWatch! And today, we'll discover the greater power,… Which help Rider defeat more & more powerful enemies in the end of the series. That's 19 Final Form of Heisei Kamen Rider! In addition, we'll also give you some interesting information of them! Let's go! Same as previous video, we'll introduce it in order. Let's begin with the first Heise Kamen Rider – Kamen Rider Kuuga! Kuuga Ultimate is officially debuted in the final battle with the final boss Daguva. Contain the darkness power with gigantic level, same as Daguva. The fist of Kuuga Ultimate nearly can crumble any defense of enemies. Because this is the darkness power, so when Godai Yusuke used this form,… Darkness can consume him, lead to berserk.
However, with the strong will of protect innocent people of him,… He can control that darkness power! The evidence is when he use this form, his eyes are red,… Not evil black like the ancient prophecy mentioned. And the quote of this RideWatch is… "The ultimate power! The tremendous warrior! Kuuga Ultimate Form!" Agito Shining is the ultimate evolution of Kamen Rider Agito! To evolve into Shining Form,…
At first, Shouichi has to absorb sunlight through Burning Form,… But in final battle, he was no longer have to absorb through it. And directly transformed into Shining Form thanks to the nonstop evolution of Agito. Shining Form contain the power of pure light,… Equipped with Shining Calibur which can eliminate enemies with only few slashes. With the huge power of Shining Form,… At that time, Agito can face to face with the high class Unknown, created by Overlord of Darkness. And the corresponding quote for Agito Shining Form is … "Evolution at its utmost limit! The warrior harboring the sunshine! Agito Shining Form!" Next is Ryuki! Ryuki Survive was debuted in episode 34 in series. Kido Shinji received the Blazing Survive card from Kanzaki Shirou. Shirou aroused Shinji to keep fighting. Shinji didn't hesitated to use new power, added with the will to save Yui. Shinji determined to keep fighting to end the meaningless Rider War. It began with a serious fight with his friend – Kamen Rider Knight. He used Survive card to change into the final form,… With the fire, mixed with the determination, surround him.
His Contract Monster also change, from Dragreder to Dragranzer. The main color of Ryuki Survive is red & black,… And the new weapon DragVisor Zwei,… In addition is the power from new card deck,… Which help him be able to improvise well in all situations and diverse combat capabilities. So that, his quote is… "The crimson dragon reincarnated to end the fight! Ryuki Survive!" Next is Faiz! Faiz Blaster is debuted in the end of Kamen Rider Faiz series,… At that time, Inui Takumi was losing his way,… Afraid the he could awake the Orphnoch instinct inside him and betray the others. So he hesitated to keep fighting or not. In critical situation,… Hangata, former chairman of Smart Brain, sent to Mari Sonoda team a device, which is Faiz Blaster.
And Mari requested Takumi back to the fight,… He accept it and used Faiz Blaster, upgrade his power to Kamen Rider Faiz Blaster Form. The power source of Faiz Blaster comes from Smart Brain satellite. This form main colors are red & silver. While more & more powerful Orphnoch appear,… Faiz Blaster is really a suitable power for Faiz. So, his quote is:… "The crimson body of maximum output! The Faiz Blaster Form strengthened to the limit!" Next, let's move to Kamen Rider Blade! Blade King form was used by Kenzaki Kazuma after he sealed Caucasus Undead. It also Category King of Spade suit. King Form contain power of 13 Undeads of Spade suit. Wear the golden sparkling armor, armed with King Rouzer sword. Kenzaki was not afraid of almost any Undead at the time. Although King Form contain a gigantic power,… However, if user too too rely on it, he can become an Undead and become berserk. And the quote for Blade King is… "The powers of the Undead are inside the body! The golden armor! Blade King Form!" Come next is Hibiki! Although received the power of Red Hibiki, Kurenai Form, after summer training,…
But this still not the most powerful form. So that, Hidaka Hitoshi was pushed into fierce training by Kogure. Which could improved Hibiki's power. With the purpose was control Armed Saber, in his final limitation power. A weapon that help him reach the ultimate level, the greatest Oni. He kept training but fail, however, in a battle with a 3-heads giant monster,… Incidentally, Hibiki could used that power,… The whole body of him shined with aura and fire. All Disk Animals from everywhere flied to him,… And cover his body, created a crimson armor, really cool… At that time, Armed Hibiki was born. Which is very suitable with the quote:… "The power of trained Oni! The Ongeki crimson armor! Armed Hibiki!". Now is Kabuto,… Hyper Kabuto has the lightspeed power and come from the future,…
While Tendou Souji fought with Worms and tried to took Hyper Zecter,… But is was destroyed by Worm's leader. Then, Souji realised this is the power from future,… "I'm holding my future in my hand, and in the future, it will always in my hand", he said. After that, he raised his hand, Hyper Zecter appeared instantly,… And he transformed into new form, Hyper Kabuto! With lightspeed power of Hyper Kabuto, he can back to the past or go to the future. And an incredibly fast attack. The main color of Hyper Kabuto are silver, red and gold. And a stunning wings when he perform Hyper Clock up. With this ultimate power, he was undefeatable in the fight with Worm. And the quote for this Ridewatch is… "Go beyond time with super speed! Flap with rainbow-coloured wings! Kabuto Hyper Form!" Next is Den-O! Liner Den-O is the combined power between Imagins and Nogami Ryotarou. In particular is when Ryotarou travel to the past. At that time, Imagins on Denliner couldn't possessed Ryotarou to fight as usual,… So they created a sword, Den Kamen Sword,… Which contained power of 4 Imagins,… Which helped Ryotarou fought without being possessed by them.
The new power help Ryotarou's skill more diverse and powerful. The finisher is combined power from all Imagins & Denliner,… Although Imagins couldn't possessed Ryotaro,… But through Den Kamen Sword, they could guided as well as fought with him against powerful enemies. And the suitable quote for him is:… "Now become one with all Imagin! Let's go let's go let's go! Den-O Liner Form!" Come next is Kiva! When the current Queen, Mio, being attacked by another Fangire hated her,…
Wataru, though tried, but still hasn't had enough power to saved Mio. Sinked in anger and wanted to save his beloved one,… He awaken Tatsulot,… A Demonic Dragon King slept inside Doran Castle. Tatsulot helped Wataru awaken his ultimate power, Kiva Emperor Form. Wearing the golden armor of the king,… Added with some red, the color of blood,… Which is also the favorite meal of Vampire.
It show the majestic and power of Kiva in Fangire World,… The power of Kiva Emperor is the worst nightmare of Fangire,… Because it can destroy both body & soul of Fangire. By pulling Tatsulot's head, the roulette inside will rotate,… And create many powerful finisher. One of them is "Wake Up Fever". When using this skill, each legs of Kiva will have a sharp fang,… These will continuously stab enemy until victim broken into million pieces. And the suitable quote for this king is… "The hidden power unleashed! Wearing the armor of the emperor is Kiva Emperor Form!" And now is Decade! When traveling to Nega World,… Tsukasa was given a treasure of this world, Decade-Ktouch. A device that help him upgrade into Kamen Rider Decade Complete Form. The power of this form isn't different much compare to Base Form,…
But he can use Decade-Ktouch to summon a main Kamen Rider with Final Form,… However, these summoned Rider mostly used to perform finisher with him. The power of him completely fit with the quote… "KamenRide! The Rider who transforms into various Kamen Riders is…Decade!" Next is Kamen Rider W! When Phillip keep evolving and become a part of the Earth,… But Shoutaro's body couldn't follow it,… Leaded to eliminating Dopant is harder. It also affected to the harmony between two souls,… So Shoutaro decided to investigate the case without W's power. Phillip search for Shoutaro and wanted him become stronger,… And finally, Shoutaro can catched Phillip. However, these difference is the cause of the fight against Beast Dopant become harder than usual,… At that time, Xtreme Memory appeared in the air & absorbed Phillip's body,…
Then Xtreme Memory helped W transform into new form,… Which is W Cyclone Joker Xtreme! This form is the evidence of the perfect harmony between Shoutaro & Phillip. Not like other forms, which is one body – two souls,… W Xtreme absorbed Phillip's body, lead to 2 bodies, 2 souls, 2 minds become one. In this form, W is divided into 3 colors: green, white and black.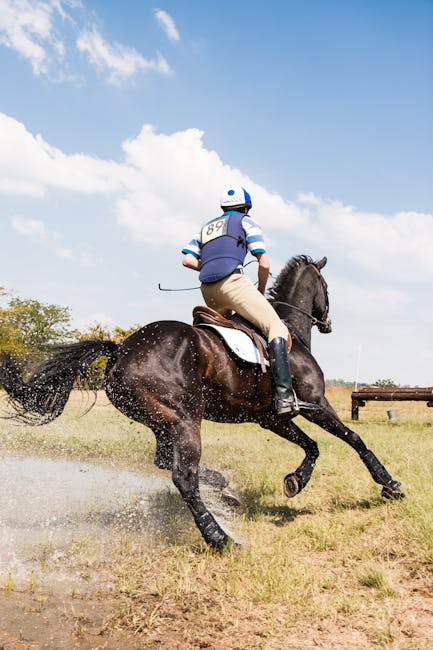 The letter on W's face is X,… And armed with Prism Bicker. This form can help W analyze opponent,… And giving the best solution. Although it isn't inclined in physical strength like Fang Joker,… But W Xtreme has better defense,… And easily block Dopant attack. The suitable quote for this form is… "Become one with the memories of the Earth! The two-in-one ultimate warrior! W Xtreme!" Now is OOO! After leaving Kougami Foundation,… Dr. Maki brought with him 10 mysterious purple medal, which contain the power of dinosaurs. When Hino Eiji fought against Yummy,… Five medals are attracted by Hino Eiji ambition. This combo hasn't awaken until the fight with Dinosaur-type Greed. Based on the power of 3 dinosaur species: Ptera, Tricera and Tyrano,… Which is the ultimate combo of OOO, Putotyra Combo! The power of this combo is too gigantic that even make Eiji losing his mind,… Even destroy or at least damage the Core Medal of the Greed. But it also has a cost for Eiji body. Which is not only the pressure of this combo,… But also stay awake to avoid losing his mind to this combo. The longer he use this combo,…
His body will gradually become Greed. And then he will become a Greed. That's the reason why Eiji has to consider to use this combo or not. And the neatest quote for this form is… "The power of the dinosaurs awakens now! Rampaging with ancient power, the strongest OOO Putotyra Combo!" Let's move to Fourze! Sakuta Ryusei/ Kamen Rider Meteor, with the will is saving his friend, joined hand with Aries Zodiart,… And killed Kisaragi Gentarou/ Kamen Rider Fourze. Kengo, the best friend of Gentarou,… Has tried to insert the last Switch, Cosmic Switch, into Fourze Driver in order to save Gentarou. Thanks to his dedication, Gentarou back from death with new power from Cosmic Switch.
And reach the new form, Fourze Cosmic State. Cosmic Switch is the 40th Switch, also the last Switch in the blueprint that Kengo's dad left. Fourze Cosmic State main color is blue, which represent the sky. The helmet is look like a small rocket, the armor is space shuttle,… With solar batteries on his chest, contain the power of 40 Switches. Armed with Barizun Sword. Fourze Cosmic State can combine power from other Switch to make new powerful combo attack. And the enemies will be confused by the diverse and powerful attack from this form. "The power born from the bonds of friends! The strongest cosmic energy in the cosmos! Fourze Cosmic States!" Next is Wizard! In the fight against Legion Phantom,…
Haruto lost his magical power. However, when he saw Koyomi fell down due to run out of energy,… The "never give up" will of Haruto stronger than ever,… Then from tears and hope, that he could saved Koyomi, the Infinity Ring was born. Finally, magical happen, Driver was activated once again,… The dragon was awaken again,… And Infinity Ring gave him new power, which is Infinity Style. When using Infinity Style, his weapon is AxCalibur,…
Which can change to Axe Mode or Sword Mode. This weapon can scramble any enemies defense. Moreover, the defense of Wizard is increased greatly. Thanks to his shining diamond armor. And the quote for Infinity Style is… "The shine of the eternal magic stone! Truly the strongest magician! Wizard Infinity Style!" Let's move to Kamen Rider Gaim! When Overlords & Inves from Helheim officially invaded the Earth,… Kazuroba Kouta was given a item by DJ Sagara,… Which contain the power of forbidden fruit, Kiwami Lockseed! So that he could decided the fate, not only of him, but also the world.
Kouta used Kiwami Lockseed with Kachidoki Lockseed,… Which can help him removed the heavy armor of Kachidoki Arms. Reveal a silver armor general with the name Kamen Rider Gaim Kiwami Arms. With new power, the attacks of Gaim are faster & stronger,… He also can summon weapon of other Armored Riders,… As well as control Helheim's tree. However, if he used this form too much, he will become an Overlord. It is the price he has to pay when used this form.
So that the quote of this form is… "Advent! The great general rumbling under the providence! Gaim Kiwami Arms!" Next is Kamen Rider Drive! In the battle against Roidmude 001,… Shinosuke/ Kamen Rider Drive was defeated and died,… All of his partners sinked in blue and concentrated to developed a new Shift Car, Tridoron Shift Car! Which can bring Shin back from death and increased his power. Tridoron Shift Car used the top gear power and also the power of other Shift Car,… Brought back Shin & Belt-san with new form, Kamen Rider Drive Type Tridoron. Type Tridoron has the main color is red,… It design base on Tridoron Car. The front of the car is helmet, the head lights are the eyes,…
And on his shoulder is a big tire. When combining Shift Car, that tire will change too. Drive reached a new power level with Drive Type Tridoron. Instead of using each Shift Car,… Type Tridoron can combine Shift Car,… Create many combo with logical & powerful attacks. With this form, Drive has 2 personalities,… If the eyes are yellow, it's Shinnosuke take the control,… And if the eyes are red, it's Belt-san take the control. And the quote is… "Fuse with the super machine Tridoron! The fastest and strongest Drive Type Tridoron!" Next is Ghost! Ghost Mugen Damashii appeared,…. When Tenkuji Takeru was fighting, his Ore Damashii Eyecon was broken.
Then he died and got lost in the world of souls. At that time in the real world,… His friends were collecting the pieces of Ore Damashii Eyecon,… They believed it could made Takeru revive again. By that, a light glowing inside Takeru,… Then Mugen Damashii appeared and bring him back to the real world again. Ghost Mugen contain the infinity power of believing in himself & his friends. In addition, it combine the power of all heroic spirits that he collected. So that when Takeru used fighting as Ghost Mugen,… He was encouraged by his friends,… And strengthened his will, helped him fought against enemies in the remain story. And the quote is… "Burning life towards infinite evolution! Converting the strength of the heart into power, the strongest Ghost Mugen Damashii!" Let's move to Kamen Rider Ex-Aid! At that time, Cronos was undefeatable,… So Dan Kuroto developed a new Gashat for Emu,… Which is Hyper Muteki.
Emu has to cooperated with genius gamer M & Maximum Mighty Gashat in order to used this Gashat. This new power transform Emu into a golden warrior with long shining golden hair. The name is Kamen Rider Ex-Aid Hyper Muteki! In this form, Ex-Aid's strength is greatly increase,…
The name is Kamen Rider Ex-Aid Hyper Muteki! In this form, Ex-Aid's strength is greatly increase,… And immune to "Pause" from Cronos,… Which is very suitable with the quote… "The Hyper-Invincible golden body! Perfectly victorious Ex-Aid Muteki Gamer!" And the last one is Build! Build Genius is the ultimate form of Kamen Rider Build! Which was created by Katsuragi Takumi,… And was activated by physics genius Kiryuu Sento. An item developed from a warrior has 2 souls. In critical situation, Katsuragi created Genius Bottle,…
But he couldn't activated it because he was short of will,… But thanks to justice attitude of Sento, Katsuragi was enlightened,… And he let Sento become Build,… Then Sento used the new Bottle and become Kamen Rider Build Genius! Genius Form contain power from all Fullbottles from 3 regions. The main colors of Genius Form are silver & white,… Added with many bottles on it body that's look like rainbow. The power of Build Genius is speed,… In this form, the attacks are super fast and exactly,…
Moreover, it can disable Nebula Gas as well as cleanse Lost Bottle, truthly amazing. It made Evolt has to be more wared in his plot to destroy Earth in particular & universe in general. And the quote for this form is… "Very amazing! The super-genius Rider full of bottles! Build Genius Form!" And that's all information we want to give today. If you like this video, then hit like & subscribe to encourage us! And thank you for watching! I'm Cuong! I'm Wuaka! Goodbye & see you again in next video! *laugh* Good good!.